Dubai Boat Show
Exclusive

presence

of Cantieri Navali

Casa

at the International Exhibition

in Dubai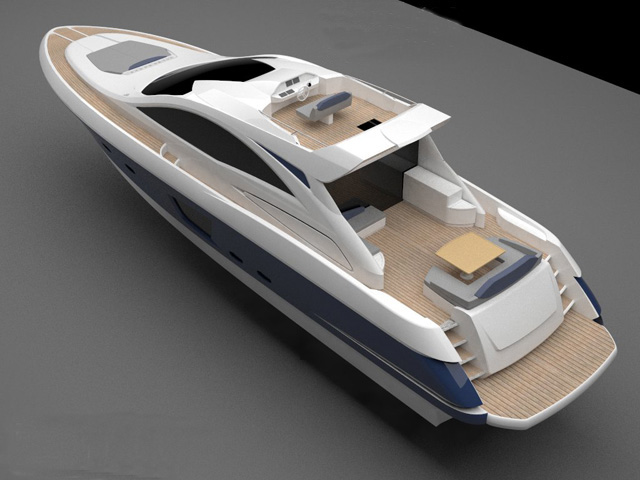 The prestigious and very Italian Cantieri Navali Casa presented at the International Exhibition in Dubai, which took place March 4 to 8, in addition to its flagship models Casa 54 'HT and the House 48' HT the new jewel of the range: the House 70 'Sport Fly where space and comfort do not have limits.
The layout includes 4 spacious cabins all with their own bathroom, kitchen with dining area also includes a bar corner. Outside there is a dinette in the cockpit and an additional relaxation area at the bow, while the second helm station on the fly and there is a comfortable sofa converts into a sun deck for sun worshipers.
Also new to the range of small motor boat signed House is the new home 38 'in open and hard top version, which has had great success during the fair in Dubai as a tender for mega yachts; a vessel that combines elegance dynamism and sportiness, design features already included in the range.
Although
only a 12
-meter boat
we have the
pleasure of cruising
in comfort
,
the
layout includes
two cabins with
bathroom
living space,
a kitchenette
and a
dinette
practice
,
the
hard top version
makes it even more
pleasant and peaceful
navigation.
Statistics January 2014
The first week of 2014 sees the United States of America in second place as access to the site @CantieriCasa
Mission in Brasil
Details

Monday, 03 June 2013

By

Ida Maltempo
From 26 to 28 June 2013 Cantieri Navali Casa has been present in Brazil in the beautiful and pristine state of Santa Catarina for a Mission organized by ICE nautical Italy / Brazil in order to forge partnerships with local shipyards and to give way to a possible imminent construction site of the already well established italian brand.
The Casa staff met industry players to better clarify the regulatory and logistical, we are confident that in the wake of already illustrious Italian shipyards,the brand Casa will mark off in overseas countries to emerge with its sophistication and timeless elegance.
The latest addition to the range: the Casa 38' will be an excellent passport to conquer the beautiful coast of Brazil.